Welcome to The Curious Cat – a playground for curious people like you to explore, discover, play, and create!
This is the place to be if you want more curiosity, more adventure, and more creativity in your life!
You will be encouraged to create your own adventures, make new discoveries, and dive into stories that will inspire and open new worlds to you.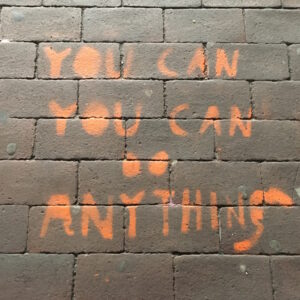 You don't have to climb a mountain to call yourself an adventurer.
You don't have to study fine art to call yourself creative.
And you don't have to be the life and soul of the party to meet new people, hear their stories, and make new connections.
You just have to be curious!
Get inspired by checking out The Curious Cat podcast and the Curious Cat Residency projects; join The Curious Cat Clowder facebook group to find your new community; sign up to my newsletter; and work with me one-on-one if you're in need of some creative coaching. If you'd like to record your Life Story or invite this curious cat over to your organisation for a Residency, head over here to find out more.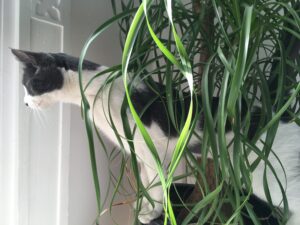 Who Is The Curious Cat?
Miaow!
I'm Vaska and I'm the creator of The Curious Cat.
I'm a Creative Coach, Content Creator and Documentary Maker, Storyteller, and Anthropologist with a mission to help you tap into your creativity and curiosity so that you can live a life full of the adventure you crave.
You'll most likely find me wandering around a city on a secret treasure hunt, talking to strangers and sniffing out a story, or hanging around in parks looking a bit silly and embarrassed in sparkly cat ears.
I love discovering magic in the everyday, exploring new places, seeing the beauty in things we might normally ignore, and listening to people's stories and passions.
I believe we can all make our lives more exciting, joyful, and playful and that you don't need to travel to the other side of the world to live an adventurous life.
I've been intensely curious about the world ever since I can remember – devouring books and making art; feeling at home in nature; creating weird, wonderful, and inedible potions from the garden and bathroom cabinet; and always, always, on the lookout for a new den space!
As a grown-up not much has changed!
I love finding stories, telling stories, and sharing stories, and I want to show how living curiously is the best way to live! I still see the world with my heart and eyes wide open, I still want to do everything and hate choosing, and I still love this planet even when some days we're faced with more pain than beauty.
My inherent nosiness curiosity led me to study Social Anthropology and over the last decade I have been producing audio documentaries, recording life stories and oral histories, and coaching people to create lives and careers that fill them with happiness.
I created The Curious Cat to bring these passions together and to encourage others to cultivate their own curiosity and zest for life. I now get to help people explore the world around them, discover what lights them up, and help them tell their own life stories – things that makes this curious cat purr!